Whether you're working on the field, transporting heavy weight, or simply delivering parcels for work, every truck, bus, and off-highway vehicle needs high-quality fluids & chemicals to ensure reliability and performance. From powerful trucks and buses to tractors and everything in-between, febi has what you're looking for – from start to finish.
A constantly growing quality range of OE-specification products is complemented by an easy-to-use online catalogue and fast delivery to your company, workshop, or wholesaler.
The end result? Well maintained and reliably working machines and vehicles all round. On or off the highway, febi has whatever you need, whenever you need it – providing the right solution for YOU, your vehicle, and your fleet.
Trust in febi Fluids & Chemicals!
One-Stop Shop
Lennard Brauner
2023-05-15T18:00:43+02:00
Alongside our broad selection of fluids, febi also has a huge range of car, LCV and truck parts – over 47,000 products are available. In addition febi offers numerous complete maintenance packages as a clever solution with all needed filters for specific vehicle maintenance in OEM quality to shorten the search for individual filters and hence minimise the calculable downtime of the vehicle.
Every vehicle component must have the correct lubricant to ensure reliable performance.
febi's comprehensive range of fluids & chemicals provides all of these and much more – covering European and Asian cars, light commercial vehicles and trucks. We are not just a parts supplier; we understand the importance of having the right high-quality solutions to keep vehicles healthy and reliable.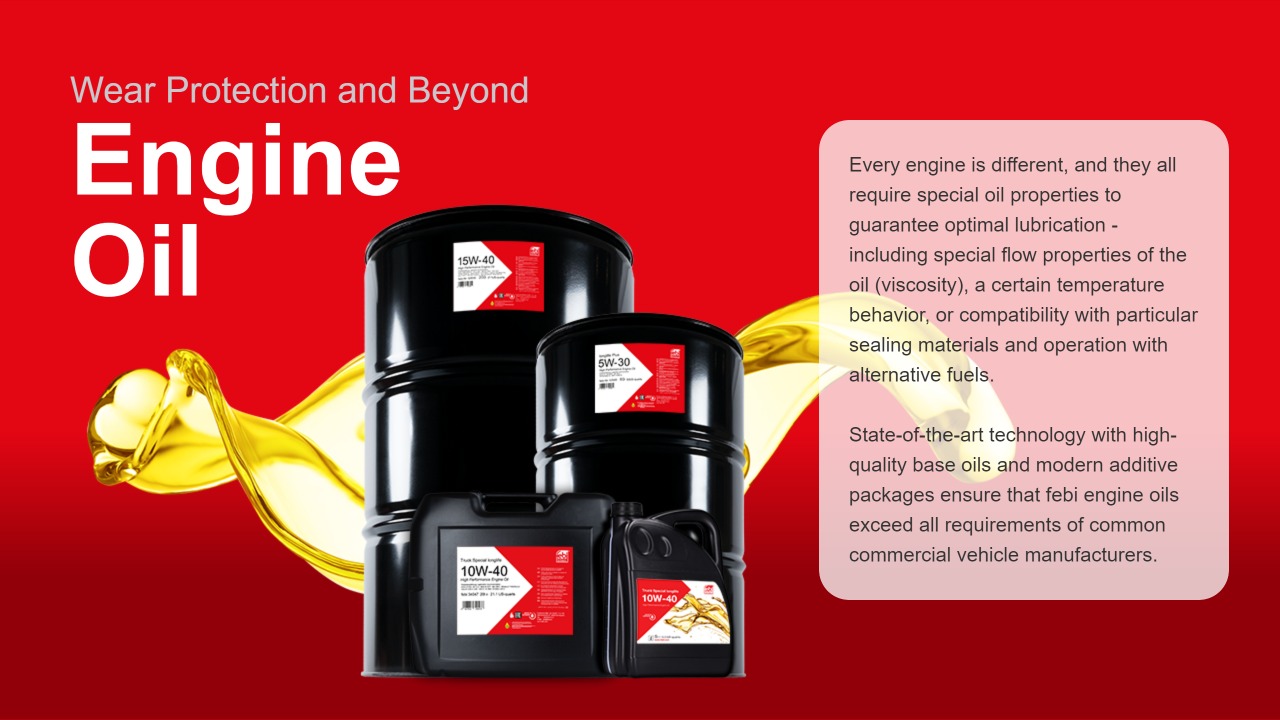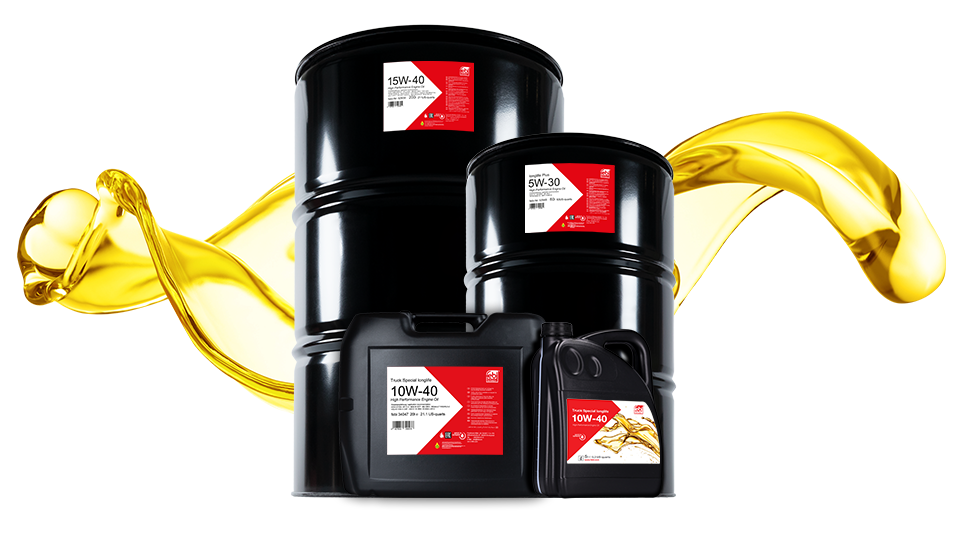 Every engine is different, and they all require special oil properties to guarantee optimal lubrication - including special flow properties of the oil (viscosity), a certain temperature behavior, or compatibility with particular sealing materials and operation with alternative fuels.

State-of-the-art technology with high-quality base oils and modern additive packages ensure that febi engine oils exceed all requirements of common commercial vehicle manufacturers.
Wear Protection and Beyond
Engine Oil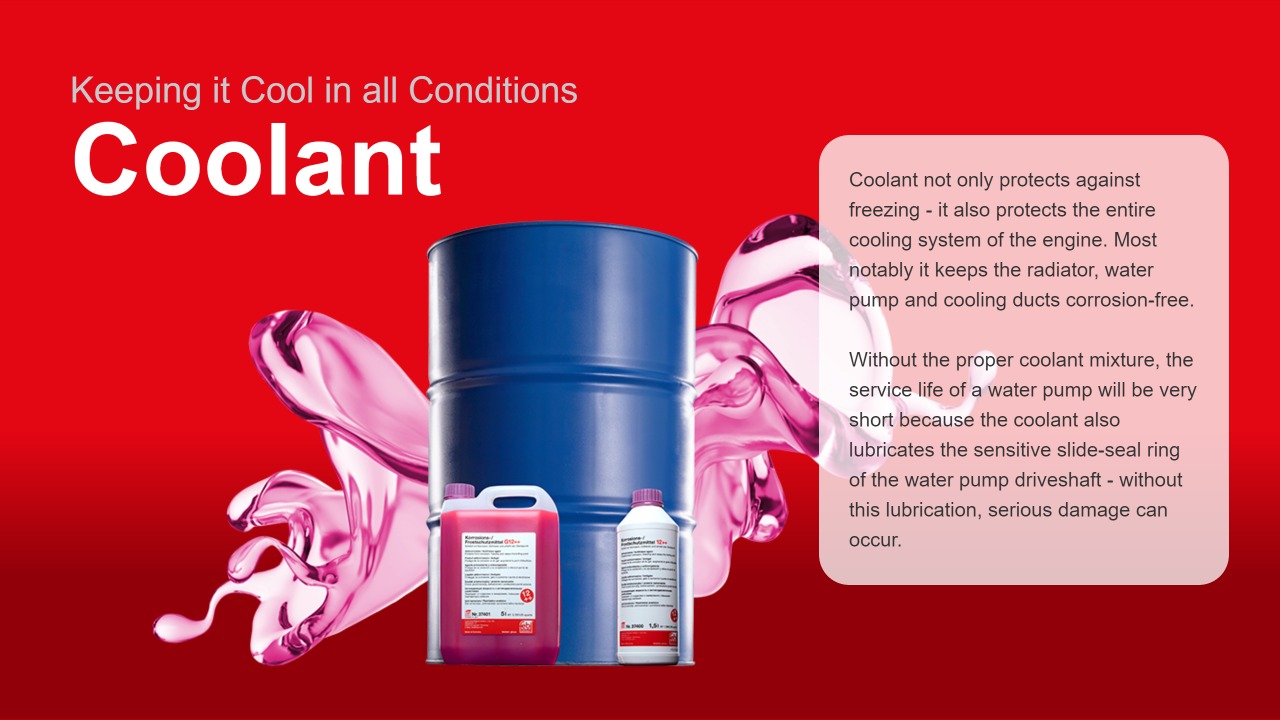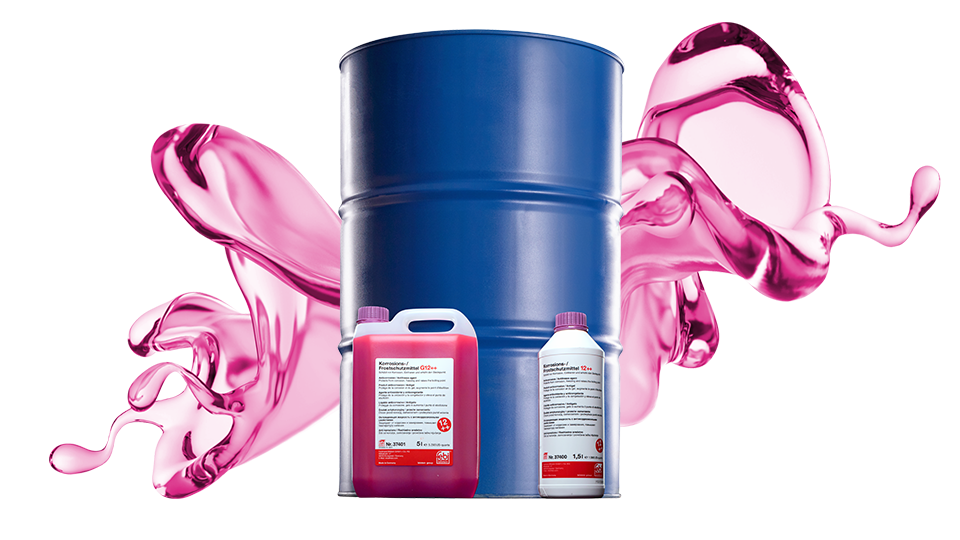 Coolant not only protects against freezing - it also protects the entire cooling system of the engine. Most notably it keeps the radiator, water pump and cooling ducts corrosion-free.

Without the proper coolant mixture, the service life of a water pump will be very short because the coolant also lubricates the sensitive slide-seal ring of the water pump driveshaft - without this lubrication, serious damage can occur.
Keeping it Cool in all Conditions
Coolant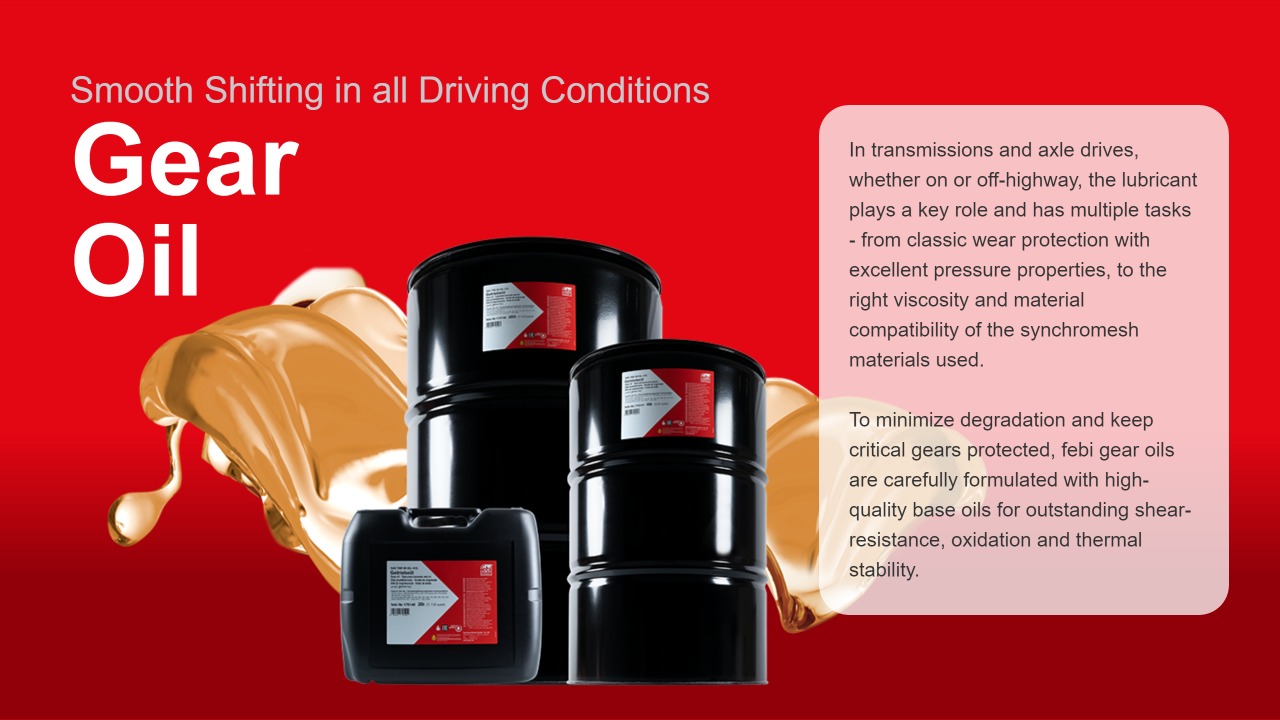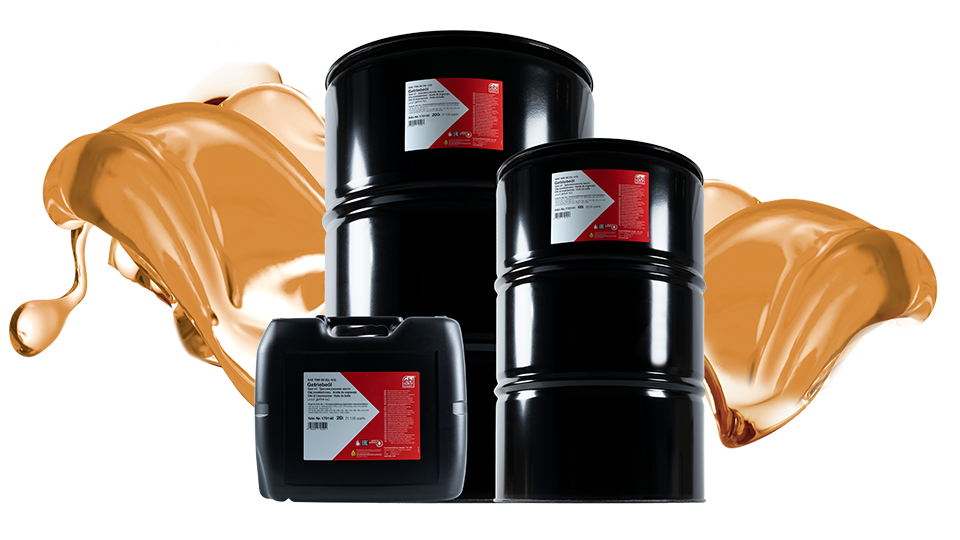 In transmissions and axle drives, whether on or off-highway, the lubricant plays a key role and has multiple tasks - from classic wear protection with excellent pressure properties, to the right viscosity and material compatibility of the synchromesh materials used.

To minimize degradation and keep critical gears protected, febi gear oils are carefully formulated with high-quality base oils for outstanding shear-resistance, oxidation and thermal stability.
Smooth Shifting in all Driving Conditions
Gear Oil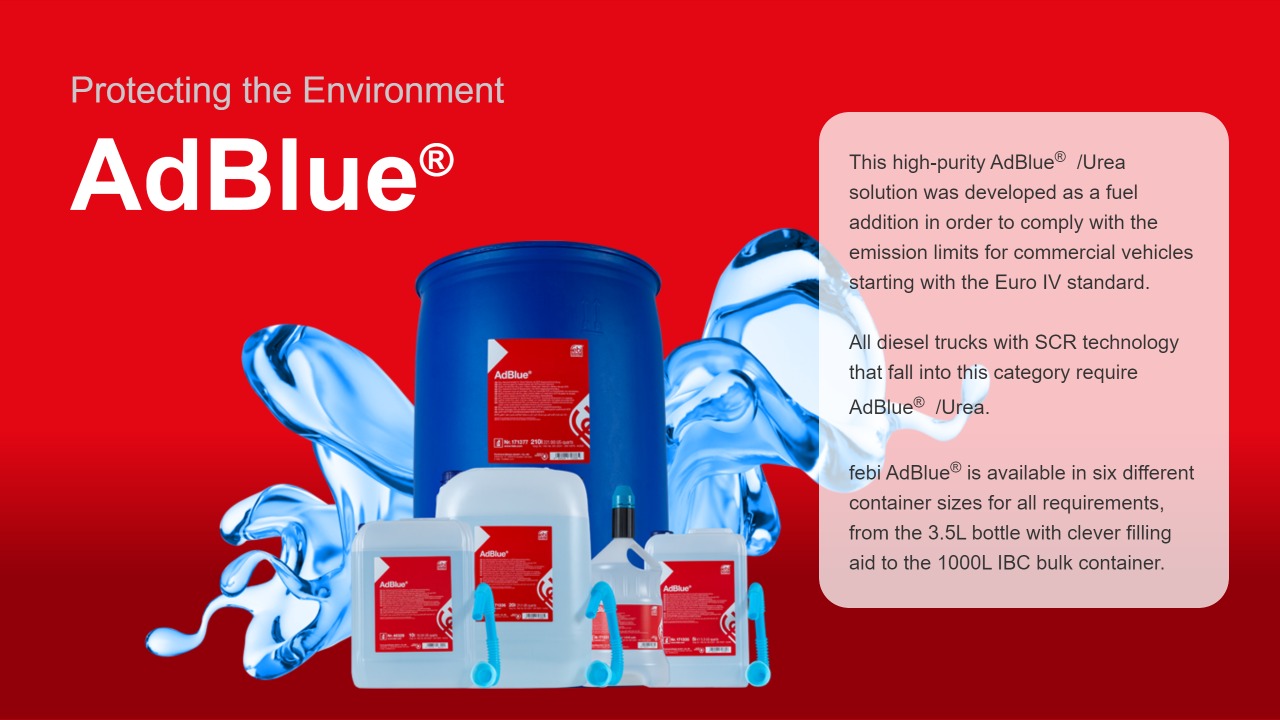 This high-purity AdBlue® / Urea solution was developed as a fuel addition in order to comply with the emission limits for commercial vehicles starting with the Euro IV standard.

All diesel trucks with SCR technology that fall into this category require AdBlue® / Urea.

febi AdBlue® is available in six different container sizes for all requirements, from the 3.5L bottle with clever filling aid to the 1000L IBC bulk container.
Protecting the Environment
AdBlue®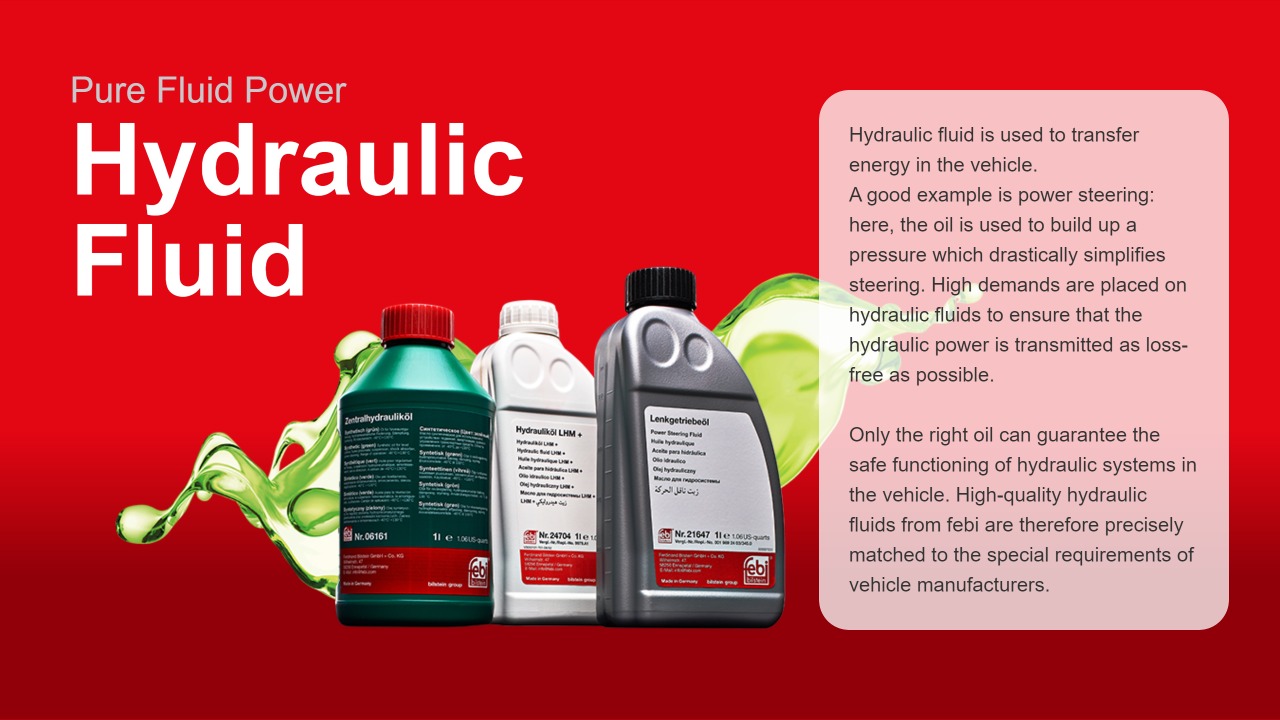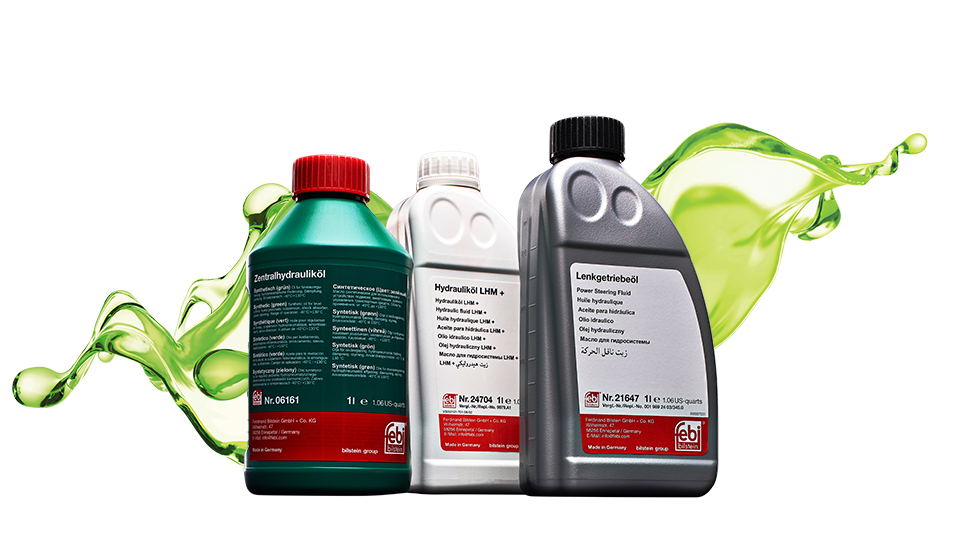 Hydraulic fluid is used to transfer energy in the vehicle.
A good example is power steering: here, the oil is used to build up a pressure which drastically simplifies steering. High demands are placed on hydraulic fluids to ensure that the hydraulic power is transmitted as loss-free as possible.

Only the right oil can guarantee the safe functioning of hydraulic systems in the vehicle. High-quality hydraulic fluids from febi are therefore precisely matched to the special requirements of vehicle manufacturers.
Pure Fluid Power
Hydraulic Fluid
Other Fluids & Chemicals
When it comes to technical fluids, febi offers far more than just oils. Greases for roller bearings, heavy-duty grease for central-lubrication systems, mounting paste for plastic bushes and brake pistons, ceramic paste and even thread lock fluid are all available for the proper maintenance and servicing of your vehicles.
More to offer:
Ceramic Paste
Greases
Sealant
Thread Lock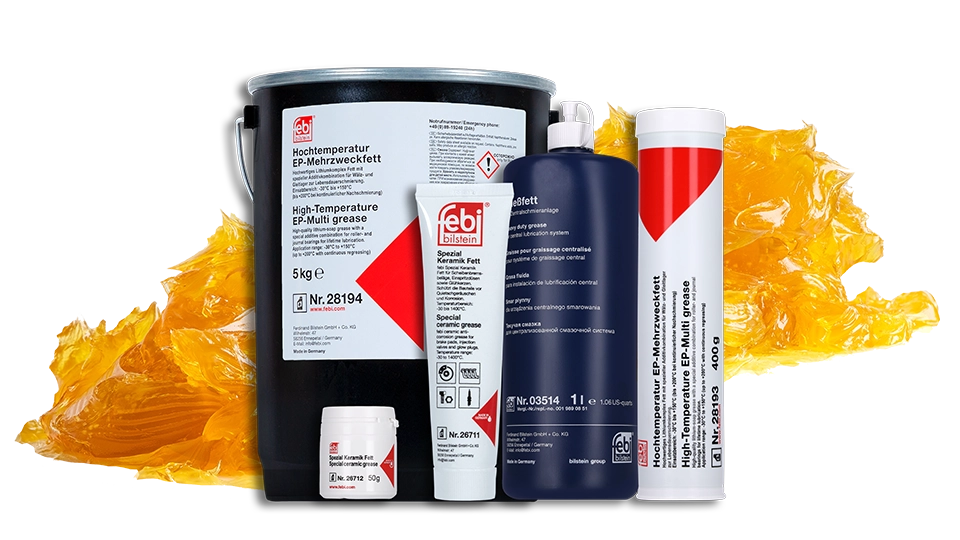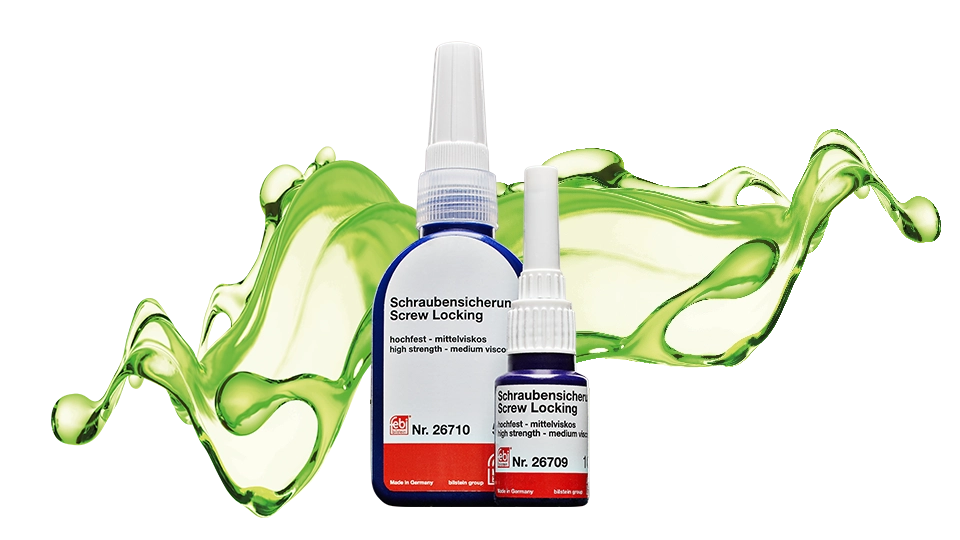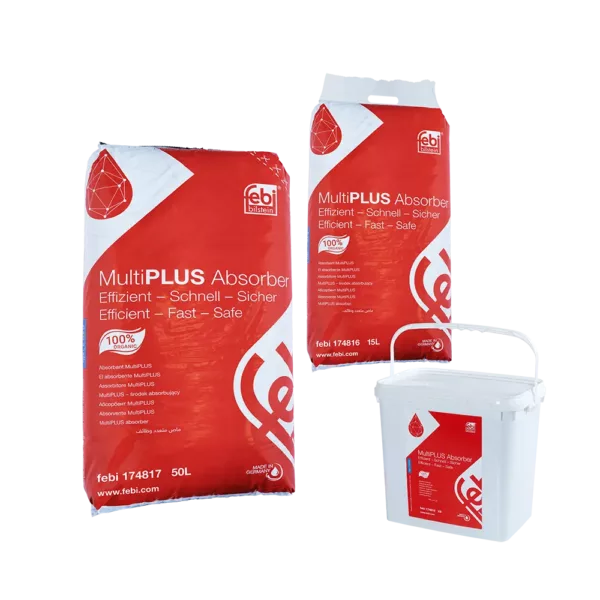 MultiPLUS Absorber
Should something go wrong, such as an oil spillage, the MultiPLUS Absorber for oils and other fluids & chemicals is the perfect solution. It is able to absorb every kind of oil – and substances similar to oil – as well as fuels, lubricants, emulsions, brake fluids, coolants, antifreezes, numerous chemicals, coatings, paints and more – on both land and/or water.
MultiPLUS ECO Oil Stain Remover
febi's new MultiPLUS ECO Oil Stain Remover provides the perfect combination to absorb, remove and clean a contaminated work floor in your garage, workshop, home or anywhere else you may need it. Since it's PH-neutral and does not attack the surface it is applied on, it can be utilised for several types of stain on all surfaces.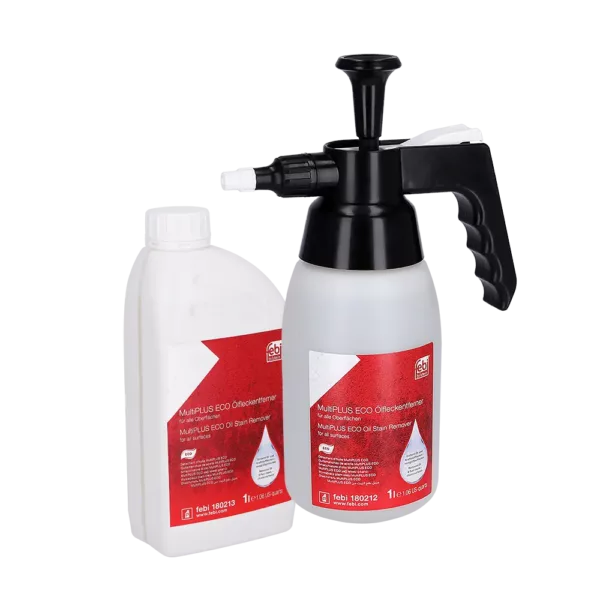 bilstein group
on the Road to Sustainability
Helping the environment for future generations
As an innovative company with a long tradition, we are determined to ensure the wellbeing of the next generations. Sustainability is of particular importance to us.
We rely on partners with CO2-neutral production capabilities, so that all febi fluids and lubricants are environmentally compatible and reduce emissions. This is a big step towards a greener future for us as a company and generations to come.