Whether you're taking the car for a spin, going on vacation, or simply delivering parcels for work, every vehicle needs high-quality fluids & chemicals to ensure reliability and performance. From a powerful SUV to classic American muscle and everything in-between, febi has what you're looking for – from start to finish.
An expansive, quality range of OE-specification products is complemented by an easy-to-use online catalogue, fluidfinder, and fast delivery to workshops or wholesalers.
The end result? Happiness all round. febi has whatever you need, whenever you need it – providing the right solution for YOU.
Trust in febi fluids & chemicals!
Competitive Range
Lennard Brauner
2023-02-21T09:51:03+01:00
European and Asian cars, light commercial vehicles and trucks are all catered for with febi's comprehensive range of high-quality fluids and chemicals. Additionally, thanks to our Fast to Market approach, new products are continuously being researched and added to the expansive offering – providing The Right Product, in The Right Place, at The Right Time!
Every vehicle component must have the correct lubricant to ensure reliable performance.
febi's comprehensive range of fluids & chemicals provides all of these and much more – covering European and Asian cars, light commercial vehicles and trucks. We are not just a parts supplier; we understand the importance of having the right high-quality solutions to keep vehicles healthy and reliable.
We are also keeping up with the ever-advancing technology in today's world, with many of our liquid products suitable for hybrid and electric vehicles.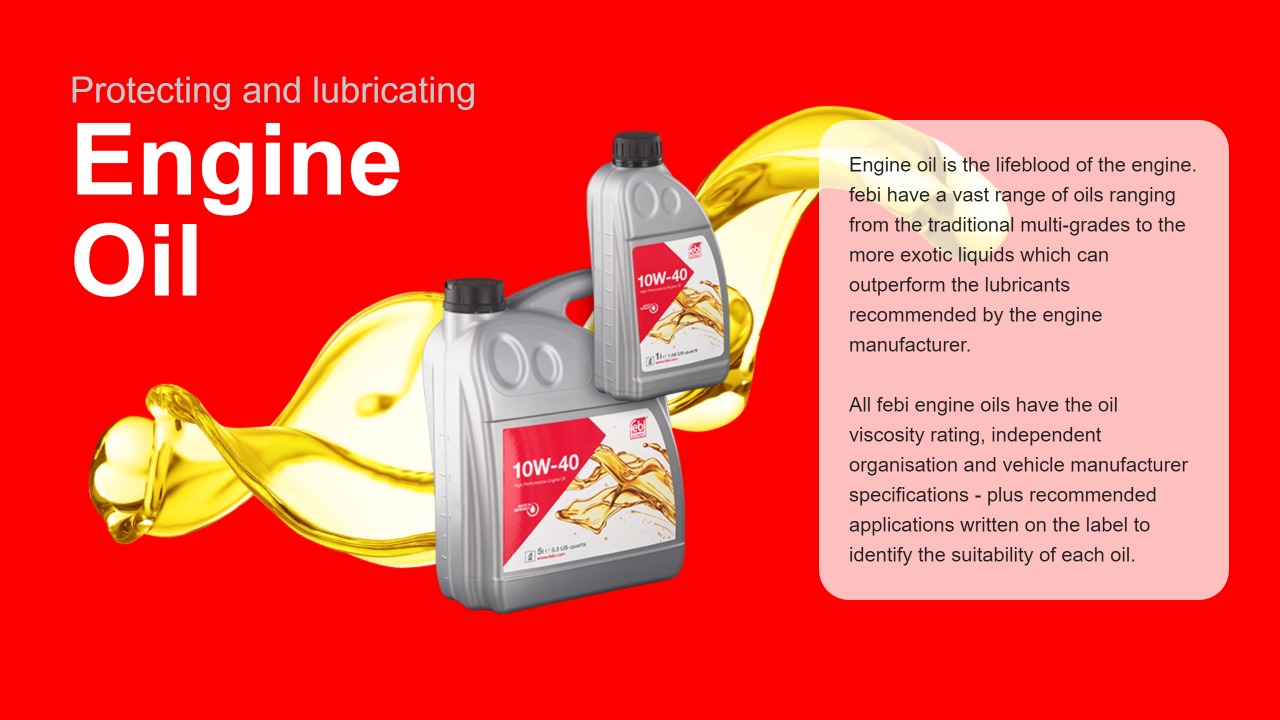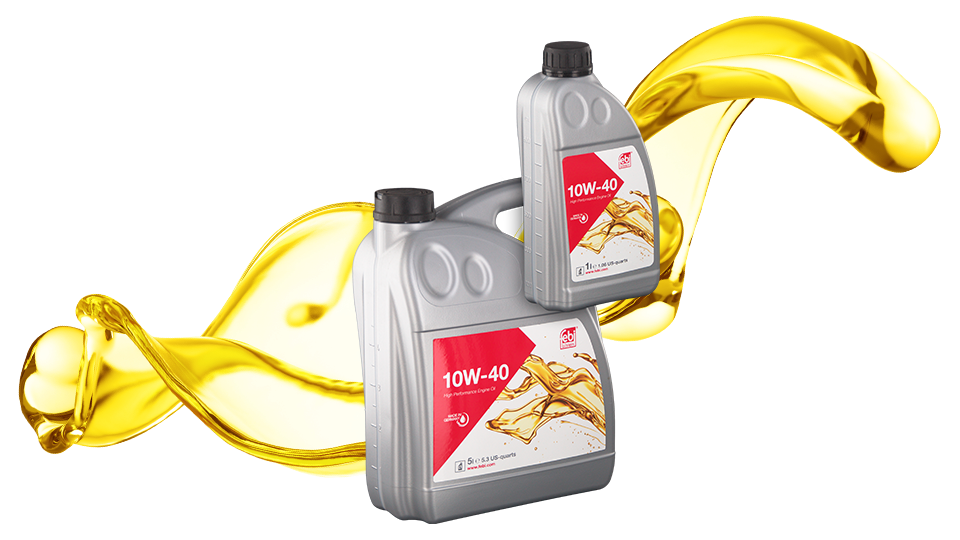 Engine oil is the lifeblood of the engine. febi have a vast range of oils ranging from the traditional multi-grades to the more exotic liquids which can outperform the lubricants recommended by the engine manufacturer.

All febi engine oils have the oil viscosity rating, independent organisation and vehicle manufacturer specifications - plus recommended applications written on the label to identify the suitability of each oil.
Protecting and lubricating
Engine Oil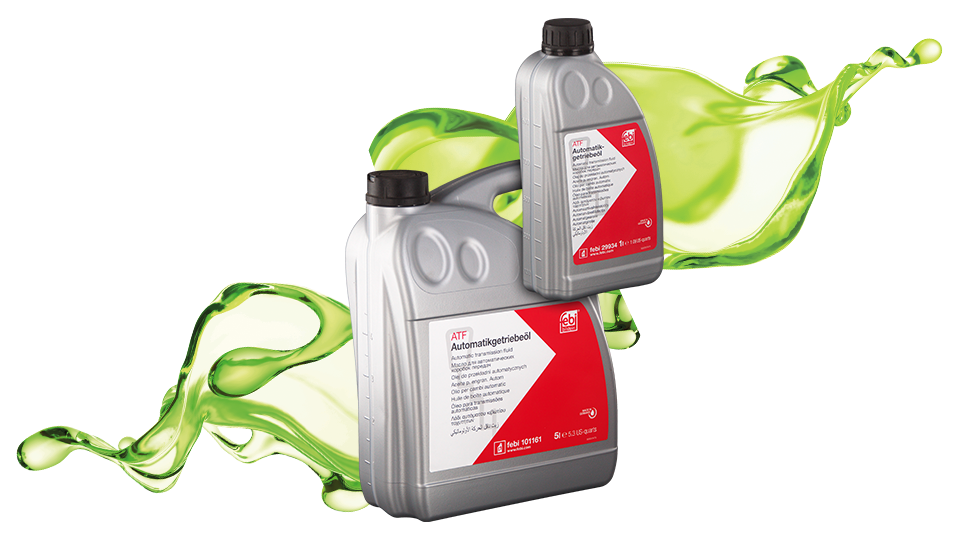 Transmission oil is not just a lubricant - it is a vital component which optimises gear-shift quality and 'feel', providing excellent friction behaviour thanks to its thermal stability. It also gives ideal ageing resistance - ensuring great wear protection in all operating conditions and guaranteeing the best possible corrosion defence.

febi has the right oil for your automatic or manual transmission vehicle. Enhanced protection is provided to all moving parts, enabling longer transmission life.
Smooth shifting in all driving conditions
Transmission Oil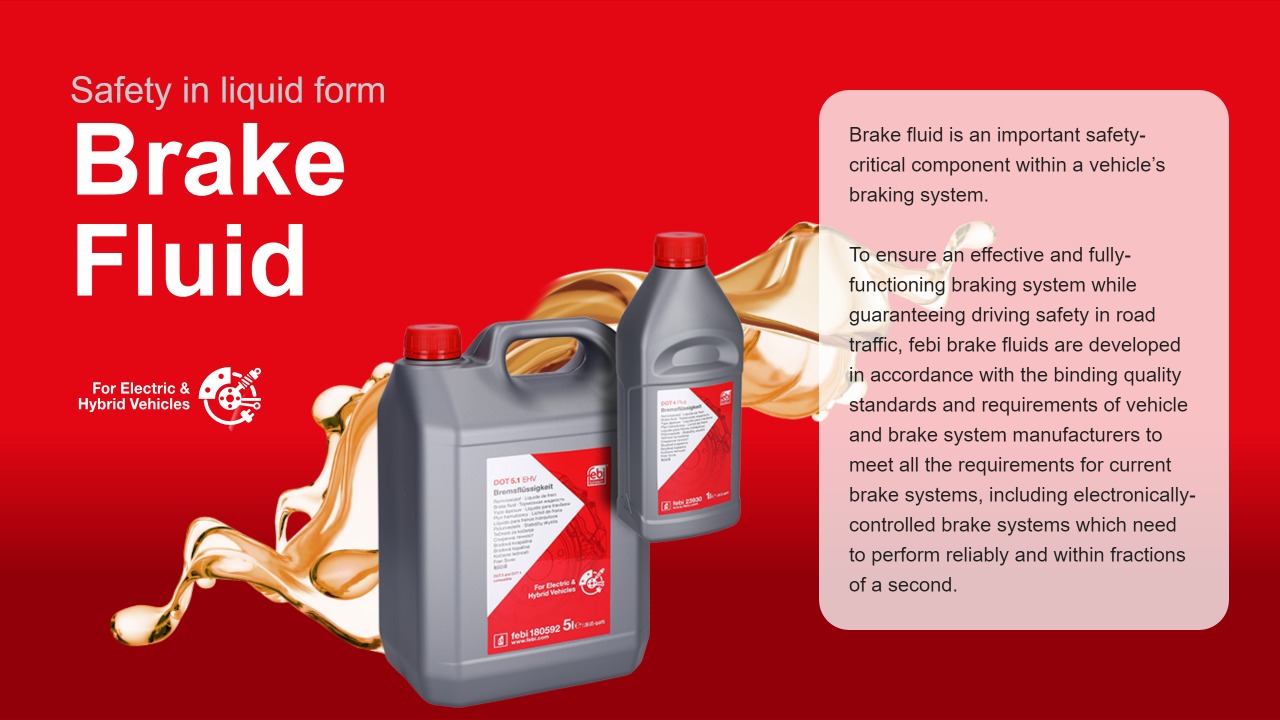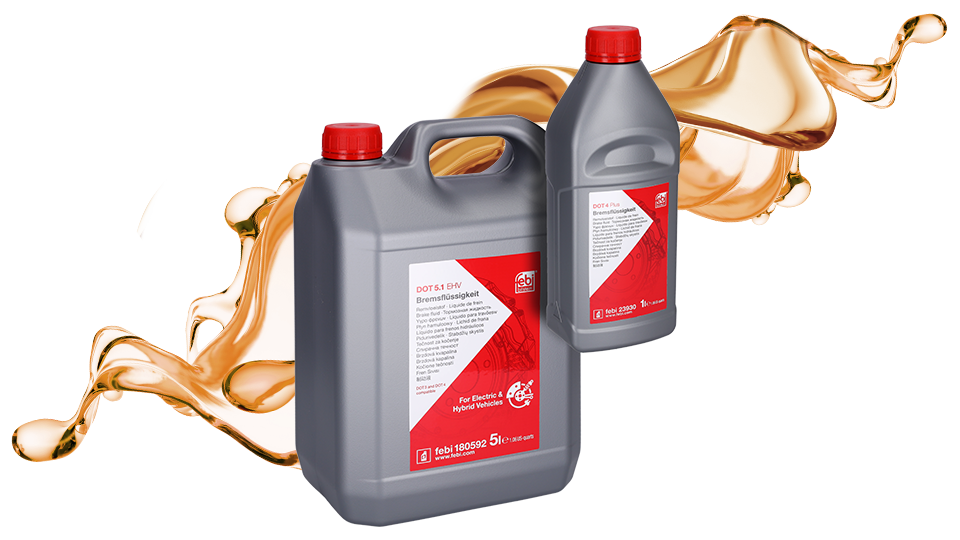 Brake fluid is an important safety-critical component within a vehicle's braking system.

To ensure an effective and fully-functioning braking system while guaranteeing driving safety in road traffic, febi brake fluids are developed in accordance with the binding quality standards and requirements of vehicle and brake system manufacturers to meet all the requirements for current brake systems, including electronically-controlled brake systems which need to perform reliably and within fractions of a second.
Safety in liquid form
Brake Fluid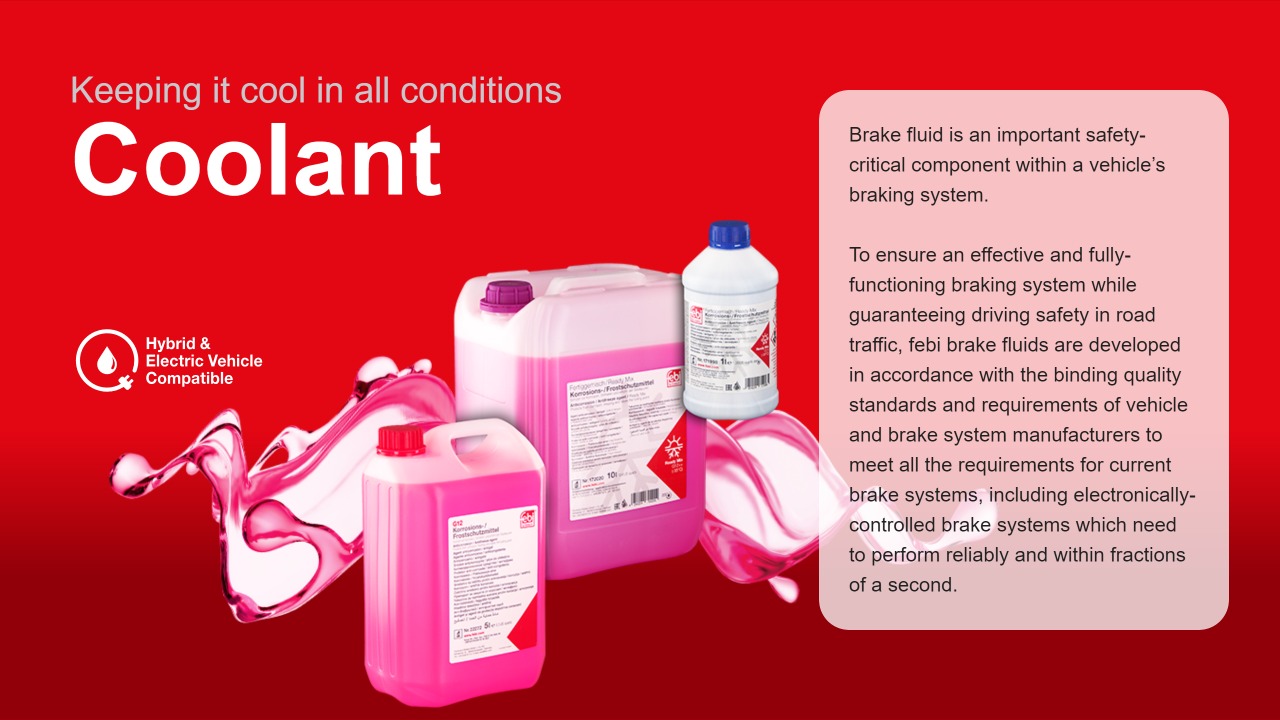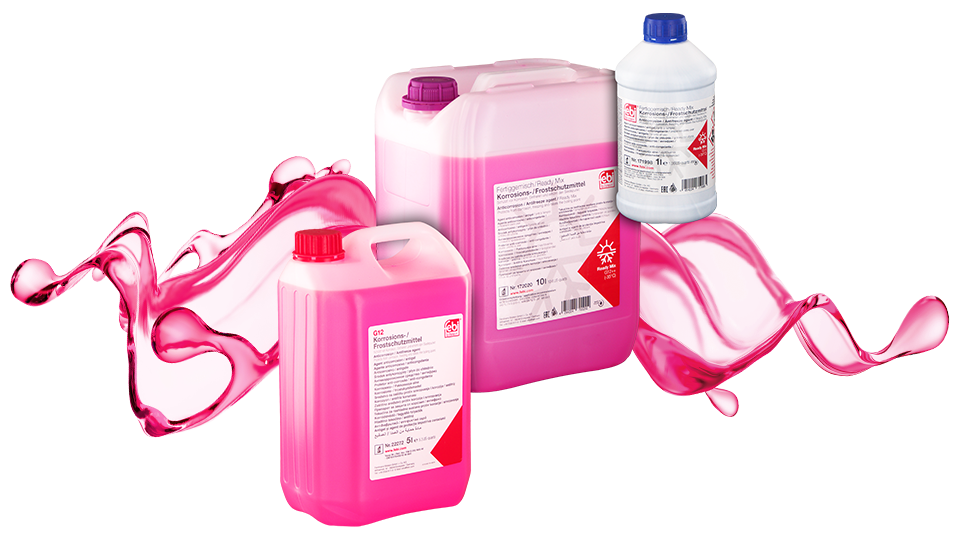 Cooling systems require regular replacement of the coolant at set intervals as recommended by the vehicle manufacturer. febi offers a wide range of concentrated and pre-mixed coolants recommended for each vehicle application.

febi coolants are much more than just an antifreeze protecting the engines' cooling system in winter. A coolant is required to offer a threefold protection from corrosion, overheating and frost, which ensures that the cooling system works perfectly all-year round in all load conditions - offering protection to all areas, and to the materials used in the cooling system.
Keeping it cool in all conditions
Coolant
Other Fluids & Chemicals
More to offer
Alongside the expansive range of engine oil, transmission oil, coolant and brake fluid, febi also has a varied selection of other fluid products available – including, but not limited to:
AdBlue®
Ceramic Paste
Greases
Hydraulic Fluid
Sealant
Thread Lock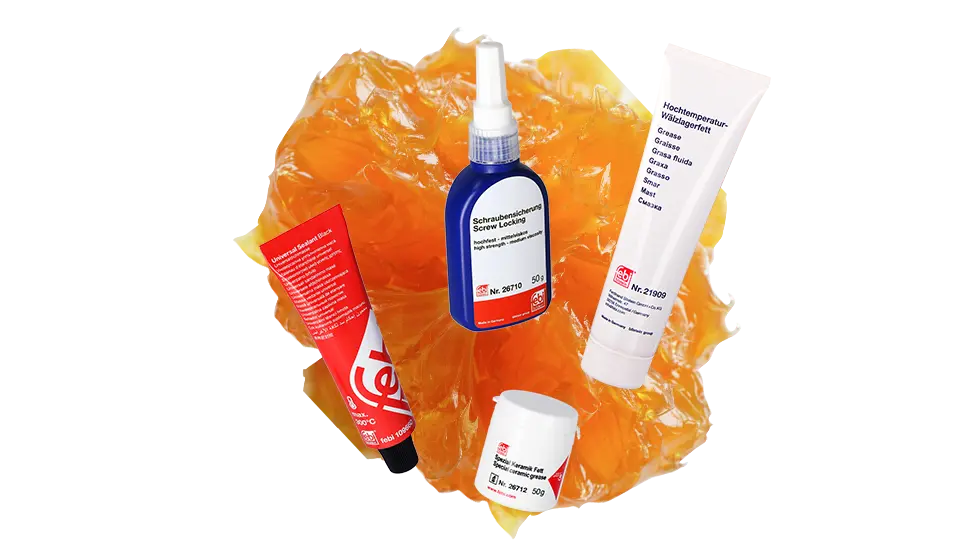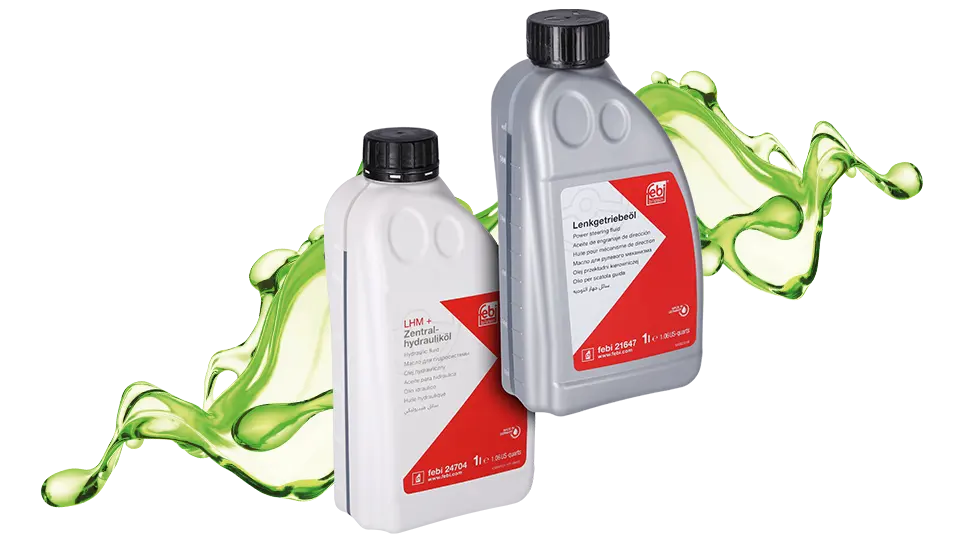 Did You Know?

febi's extensive range features a wide selection of fluids & chemicals compatible with hybrid and electric vehicles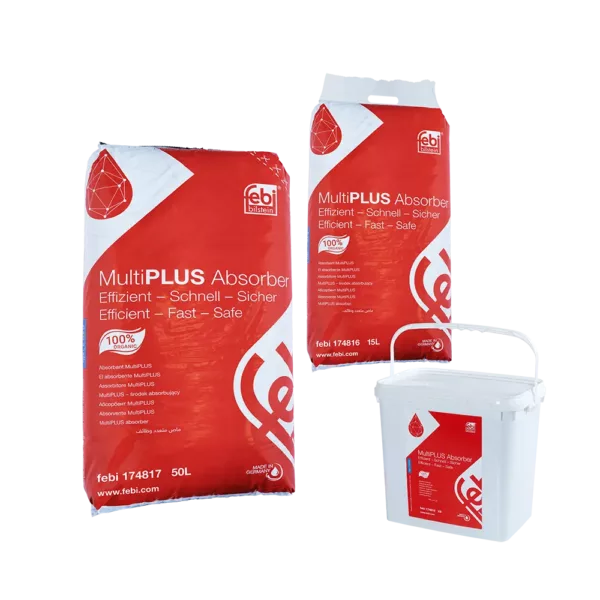 MultiPLUS Absorber
febi's MultiPLUS Absorber offers an innovative solution for all businesses working with fluids; our absorbent  solution puts an end to stained workshop floors and the unsatisfactory use of typical oil-binding agents, and is able to soak-up all kinds of fluid spillages: oil, fuel, lubricants, emulsion, brake fluid, coolant, antifreeze, chemicals, paint and much more.
MultiPLUS ECO Oil Stain Remover
febi's new MultiPLUS ECO Oil Stain Remover provides the perfect combination to absorb, remove and clean a contaminated work floor in your garage, workshop, home or anywhere else you may need it. Since it's PH-neutral and does not attack the surface it is applied on, it can be utilised for several types of stain on all surfaces.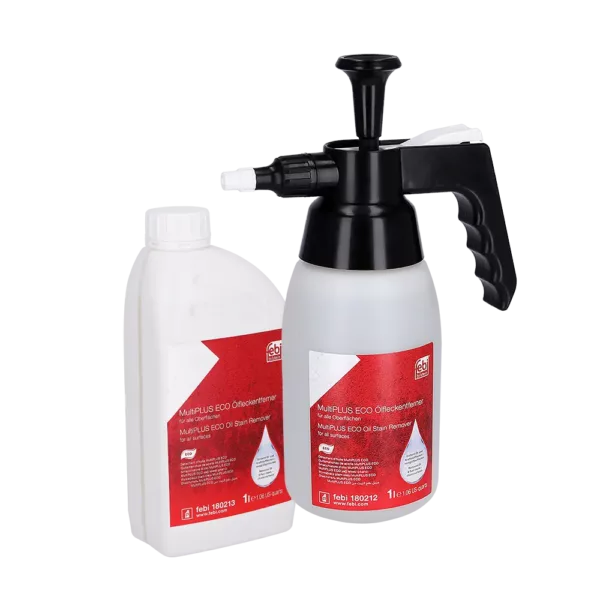 Searching becomes finding
One search system for the complete ranges of febi and the other bilstein group brands
partsfinder provides direct access to over 62,000 replacement parts from the bilstein group. You can find the component you are looking for with just a few keywords.
NEW!

Find the fluids you're looking for with just a few clicks through the new fluidfinder feature!
bilstein group
on the Road to Sustainability
Helping the environment for future generations
As an innovative company with a long tradition, we are determined to ensure the wellbeing of the next generations. Sustainability is of particular importance to us.
We rely on partners with CO2-neutral production capabilities, so that all febi oils are environmentally compatible and reduce emissions.
This is a big step towards a greener future for us as a company and generations to come.